About Us
We listen, design and inspire.
Founded in 2006 in HYDERABAD and composed of creative and talented designers, Nabh Design & Associates is a distinguished Interior Design practice firm in India that has successfully developed more than 300+ projects nationally.
Our mission is to create bold and stylish interiors to express your personality at its best.
We consider every project as unique to embrace our client's vision, creating an elegant, original and ingenious way to bring their dreams to reality.
We create inspiring experiences
Our spaces are transformative. We create trends and environments that are original and timeless. We design & implement projects, which unlocks the authentic design story. The result is unique, immersive experience that is exactly right for the place and the people within it.The result is unique and immersive leaving an impression that last experience that is exactly right for the place and the people within it.
We set the highest standards
We take great pride in going further and thinking deeper.Materials, finish, texture and craftsmanship- we are uncompromising in the standards we set ourselves and it shows in the results we can achieve for our clients.
We are collaborators
When we work together, exciting things happen. On every project, we collaborate with our clients and with each other to arrive at a unique and tailored solution. It elevates every project beyond even the greatest individual conception. It's the best and most enjoyable way we know of bringing our vision to life.
Principal Designer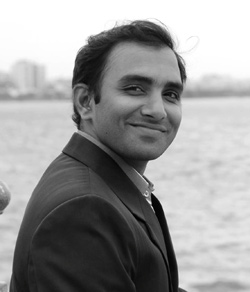 He is the inspiring force behind the brand. Always with a smile on his face, He has an eye for quirky details and a passion for bold and balanced design solutions. His sparkling personality allowed him to collaborate with some of the most prestigious clients and unique product design companies. His attitude of never stop learning has helped him scale new heights in the field.His clients value his attention to detail, his enthusiastic energy and his ability to translate the client's lifestyle and preferences into inspiring, functional spaces.Living the dream of being a successful Interior Designer has become a reality which names itself Nabh Design & Associates.
Nitin says,
Every aspect of the built environment is of interest to me, and my career has allowed me to experience countless opportunities to design and explore my passion to the fullest.